Welcome to Entreq.
Let us help you find the true
potential in your system.
Welcome to our website! We appreciate your visit and understand that you are seeking ways to achieve a more natural sound. We are thrilled to accompany you on this quest.

For over 20 years, we have served as a trusted partner for those in pursuit of audio satisfaction. Throughout our Two-Decade Journey of Innovations for Natural Sound, we have remained steadfast in our commitment to the functionality and performance of our products, striving to optimize the sound quality of your audio gear.

We never squander resources on extravagant packaging or superfluous gimmicks that do not contribute to functionality. Our focus is on delivering exceptional audio experiences and maximizing the potential of your system.

With confidence in our approach, we eagerly anticipate collaborating with you to attain our shared goal. Together, let us embark on this journey and discover the true potential in your audio system!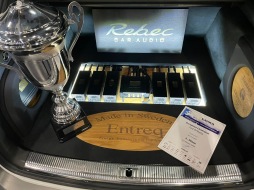 We want to congratulate Ted Ortberg for his first place win in the Car Hi-Fi
European Championship.

We are proud and happy that Ted chose Entreq as his partner to achieve the best and winning sound.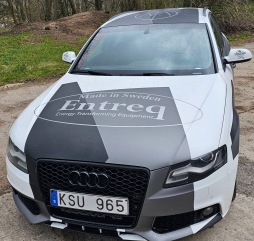 Entreq groundboxes and Eartha cables have been on the market for almost two decades, and are now found in all kinds of audio systems, from budget setups to the finest ultra-high end systems in the world.


Moments from our daily life