Gaia Line. Groundboxes for Cars.

We have for several years worked together with some of the leading car audio profiles in Sweden and Korea to improve the impact and sound quality in their car audio systems.
Together we have developed a line of ground boxes, Eartha cables, DC Power cables, signal cables and speaker cables especially designed to meet all the special demands there are in car audio HiFi.
We must admit that at Entreq we have not prioritized this work the way it deserves until now. It has been more a kind of trying and learning about DC for use in normal High End systems for us. But now we have realized that these years of cooperation with these audio enthusiasts have resulted in a wide range of products, that really give impact on your life and the time you spend in the car.

We have also found that high frequency dirt in the cars' DC Power system causes a lot of other problems that result in your car losing some performance.
A car today uses very many micro computers and sensors to control everything from gearing, the engine, the brakes, anti-spinning and so on, and also a simple thing like opening the car boot.
Everything is controlled by micro computers. And they all work far better when the chassis is free from high frequency pollution. This pollution normally has no place to go. It floats around in the chassis as your car is isolated from the ground most of the time by its four wheels, so the only time the chassis (the negative part of the DC circuit) discharges, is when you one way or the other make a connection between the chassis and Earth.
The high frequency pollution slows down the reaction and the response of the micro computers. When you connect a groundbox to your car and thereby eliminate the high frequency pollution that floats around in the chassis caused by the generator and the charging units, you will instantly notice how much more distinctly your car reacts.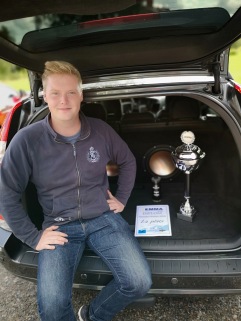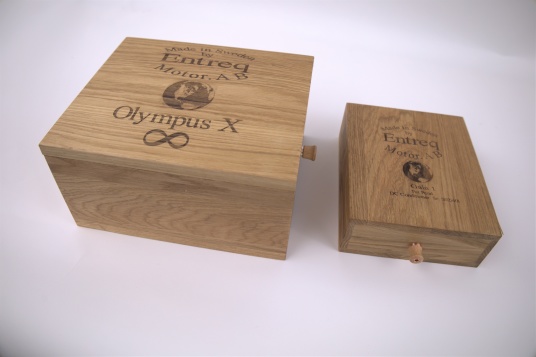 Olympus X and Gaia 1.

Two kind of grounding boxes for Car use.

Gaia 1 is the entry level box that will give you a significant impact on both sound and driving performance.
Easy to connect and the size make it easy place.

The Olympus X have three times more working mass and are mostly used by real enthusiast.
The improvement and impact on the sound system as well as on the rest of the cars driving performance is obvius.
You will get a more distinct and smooth reaction in all aspects.