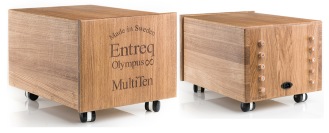 We are proud to say that our history probably is a part of your listening experience already and we will definitely be in the future. No matter if you use the original products from Entreq or if you use a copy made of our colleagues, we are involved.

Entreq have introduced a lot of innovations over the past 20 years and many of those have been adopted by other manufacturers. For example Groundboxes, Audio USB cables, Audio Network and Grounding cables. Mutually for all this innovations is the silent background.

Founded in 1999, Entreq is a truly Swedish company. One of very few companies that develop, manufacture, and produce all products in-house in Sweden.

We were pioneers yesterday, we are pioneers and master today and will be the same tomorrow.