Primer Pro/Primer Pro Infinity.

Primer Pro et Primer Pro Infinity sont des câbles de la gamme intermédiaire d'Entreq, mais ils font partie du segment haut de gamme sur le marché.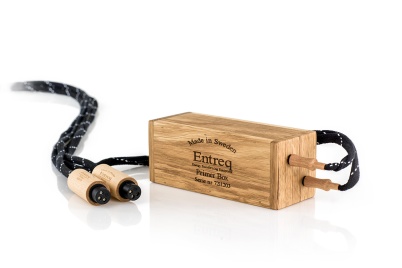 Découvrez le summum des performances audio avec nos câbles Primer. Conçue selon les mêmes principes que tous les câbles Entreq, la gamme Primer Pro associe un savoir-faire exceptionnel à une technologie innovante.
Ces câbles extraordinaires sont méticuleusement conçus pour offrir une qualité sonore inégalée. Grâce à l'inclusion d'une boîte de mise à la terre et de câbles de mise à la terre, les câbles Primer Pro offrent une solution complète et sans effort.
Il vous suffit de les brancher, de vous détendre et de jouer.

La gamme Primer Pro élève votre expérience d'écoute à de nouveaux sommets, dévoilant la plénitude sonore, les détails complexes et le flux captivant qui étaient auparavant réservés aux câbles haut de gamme. Laissez-vous transporter dans un voyage sonore ultime avec les câbles Primer Pro d'Entreq.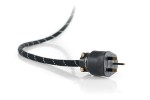 Les cordons d'alimentation Primer Pro sont équipés de connecteurs Furutech FI-11. Des connecteurs que l'on trouve généralement uniquement sur des câbles d'une gamme de prix bien plus élevée.

Les cordons d'alimentation Primer partagent de nombreuses caractéristiques que l'on retrouve dans nos câbles de la gamme Discover-Atlantis.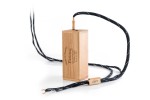 Speakercable with shotgun, EEDS, Cupper and Silver connectors. You can also get this cable with banana plugs. Includes groundbox and groundcables. Together with the Power and Signal cables you will get a true Entreq loom with the charateristic easy flowing and natural sound.The sound that made Entreq cables to be many music lovers favorit.


Digital Cables Primer Pro