A Two-Decade Journey of Innovations for Natural Sound
Our Philosophy and innovations that have changed the audio industry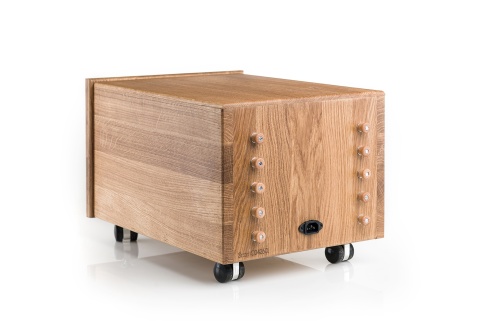 First and foremost, Entreq are probably already involved in your listening experiences today, even if you haven't bought any of our products yet.

Over the years, we have introduced many innovations that have been later adopted by other manufacturers.
Although we are best known for our ground boxes, we were also the first to introduce Audio USB cables, Audio network cables, network switches for Audio, DC power cables, and more.

I have been a music lover since birth, and when I could buy my first stereo in 1973, I was really happy. A cassette player with a 2*5 Watt amplifier and 15 Watt speakers. It was big!
The sound quality was not the best, and neither was my budget.

Since that day, my goal has been to make the gear at hand sound as good as possible.
One thing that has always been and still is our top priority is to focus on performance.
Not on fancy expensive packaging or expensive marketing.
We feel confident about that. Packaging is thrown away, glitter fades and is forgotten, but performance is what you will live with for many years.

Many manufacturers have realized over the years how important power is for sound quality. But almost all have focused on the phase.
I have always believed that it is the ground and protective earth that is the big problem with poor power.

In 2007, we introduced our first product to clean up the protective earth from interference. Tellus.
For many years, we were alone in ground purification, and we had to endure a lot of ridicule for our theories about ground and the zero point.
But we received a lot more of gratitude and joy from customers who saw significant improvements in sound quality when using them.

Nowadays, nearly all significant manufacturers offer their own products for grounding refinement, but Tellus and Silver Tellus are still the boxes that most others use as a benchmark today.
Olympus is simply out of reach. Only Entreq possesses the experience and knowledge that years of work provide.
At Entreq, we are far ahead in development, and we will soon launch a new, even more efficient power purification product.
We never squander resources on extravagant packaging or superfluous gimmicks that do not contribute to functionality.
Our focus is on delivering exceptional audio experiences and maximizing the potential of your system.

Already during the unpacking, you will understand that we prioritize functionality and performance.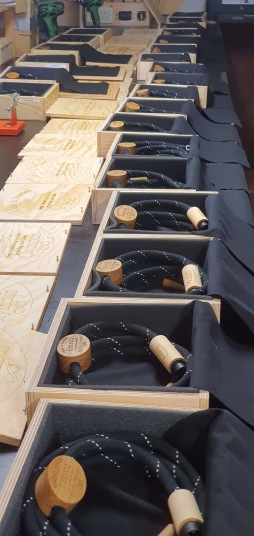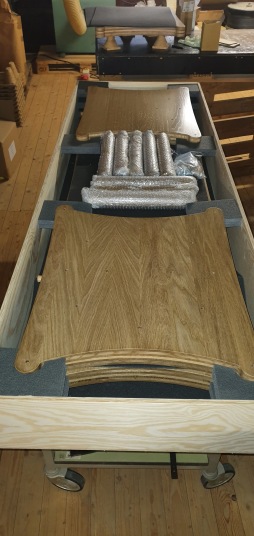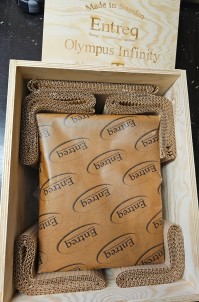 Moments from our yesterday life
Pics from our new demo/test room.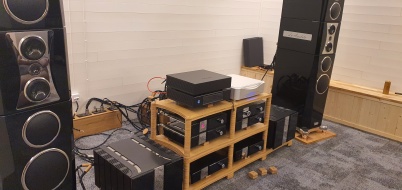 Our main system.
Tidal Assoluta speakers, Tidal Assoluta Power Amp
Tidal Precencio Pre Amp, Tidal Camira DAC, Tidal Arkas Streamer Tidal Camira 2 stack DAC. Empire switch
Aurender N 30 Streamer, Esoteric GX 1 10 Mhz Master Clock.
Athena rack, Olympus cables,Pluton and Olympus 10 T boxes
Magma Tungsten feets under all units.
This system we use for fine tuning and for the final test of our products.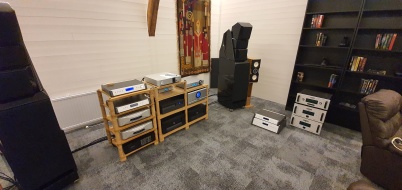 Our other systems.
VTL 450 Power Amp,s VTL 7.5 Preamp,
Tidal Intra,Prisma, Camira and Arkas.
Esoteric Grandioso Mono DAC:s, Nakamichi Dragon, Lumin streamer, Novatron X 50 Pro streamer, Wilsson Alexandria Speakers, Double A speakers, T+A Amps, Exposure Mono Apmps.
Entreq cables Entreq switches, Magma feets and Athena rack.
"That which can be measured is not important, and that which is important cannot be measured"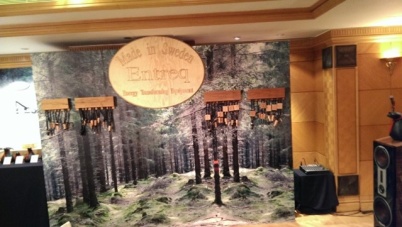 The statement "That which can be measured is not important, and that which is important cannot be measured" contains a lot of truth, even though it is not entirely accurate.
Through our journey, we have learned a valuable lesson: do not rely solely on measurements when evaluating the impressions and impacts of electronic units.

I will never again waste my time studying measurements when my ears and brain can tell me everything I need and want to know. I remember back in the 70s when everything was judged based on laboratory measurements. At that time, the DIN 45..500 measurement was the golden standard, measuring everything from DIN Watt to IM dist, HM dist, and more. And if a unit did not measure correctly, it could be easily fixed by introducing negative feedback. Perfect, right?

Many times the stuff sounded awful, but of course if the measurement was so good, it must be.
And at that time I was one of them who buy my gears by what the papers tell.
It was a sensation when Matti Otaala from Uleaborg university explained why some amps that only give 20 W with Din 45-500 sounded far better & more powerful than amps that produced 200-300w using the traditional measurement factors.

What I´m saying is that we many times don't know what to measure and what we do measure only confuse us. The map only tell us how to get lost.
So, trust yourself and your own ears. If it sounds better, it is better.