Primer Pro/Primer Pro Infinity.

Primer Pro and Primer Pro Infinity are cables in the mid-range segment of Entreq,
but belong to the top segment in the market.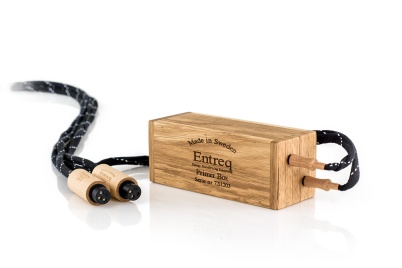 Experience the pinnacle of audio performance with our Primer cables.
Designed with the same principles as all Entreq cables, the Primer Pro line combines exceptional craftsmanship with innovative technology.

These extraordinary cables are meticulously engineered to deliver unparalleled sound quality.
With the inclusion of a ground box and ground cables, the Primer Pro cables offer a complete and effortless solution. Simply plug them in, sit back, and play.

The Primer Pro line elevates your listening experience to new heights, unveiling the full body, intricate details, and captivating flow that were previously reserved for top-of-the-range cables.
Indulge in the ultimate sonic journey with Entreq's Primer Pro cables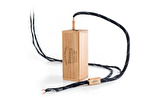 Speakercable with shotgun, EEDS, Cupper and Silver connectors. You can also get this cable with banana plugs. Includes groundbox and groundcables. Together with the Power and Signal cables you will get a true Entreq loom with the charateristic easy flowing and natural sound.The sound that made Entreq cables to be many music lovers favorit.


Digital Cables Primer Pro