Entreq's Eartha cables are developed in conjunction with our grounding boxes and are an integral part of the system.
To ensure optimal results, we recommend using Entreq's own grounding cables.

We have carefully selected all materials and construction details for one reason alone: to provide the best possible sound reproduction.

While it may be tempting to choose cables with a flashy exterior or gold-plated connectors, these can actually be detrimental to sound quality. Therefore, we urge you to use the original.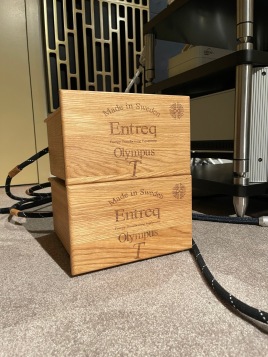 Eartha Apollo. 10 years in the frontline.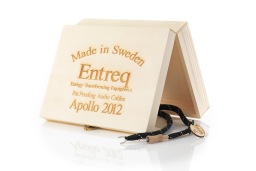 Even a decade after its release, Eartha Apollo is still considered one of the best grounding cables on the market.
This cable never disappoints or lets down any user, always delivering the best performance possible.
In fact, it took us seven years to develop a cable that could outperform Eartha Apollo.
Our top cables, Apollo and Olympus, are made of silver, cotton, and wood. The silver conductors are twisted using our own developed system and then treated with high pressure to ensure optimal performance when used together with Entreq groundboxes.
Both cables feature a single 15 AWG conductor made up of four different AWG twisted pure silver threads that undergo our high-pressure process. You can choose between 3.5 adapters for easy connector changes or fixed connectors.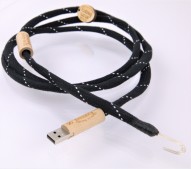 Eartha Argo and Eartha Triton. New construction for Eartha cables.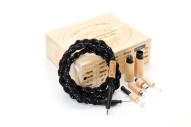 Eartha Argo New braid construction.
3 Conductors and with a Cupper Hook
A hybrid cable with good details and neutral.

Eartha Triton Neutral high end cable very open and detailed.
Braid 4 conductors construction. Silver Hook and you can choose betwen 3,5 adaptor or fixed connector
A Eartha cable that fill up the gap betwen Apollo and Olympus.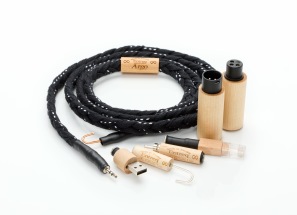 Eartha Olympus. The best Eartha cable we ever made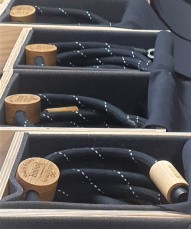 Our top cable, Eartha Olympus, has been developed and designed alongside our Olympus Infinity groundboxes.
Every detail is designed to ensure that the tonal influence is subtle and that the performance is optimized.
When an Olympus box is used with an Olympus cable, it reduces the noise floor without changing the tonal impression.
You will be amazed at how much more music, details, and 3D your system can deliver.
Eartha Olympus is made up of 2* 15 AWG conductors that are created by twisting pure silver threads of 4 different AWG sizes and treated with our high-pressure process.
This cable will give you the best possible performance when used together with our Olympus Infinity groundbox.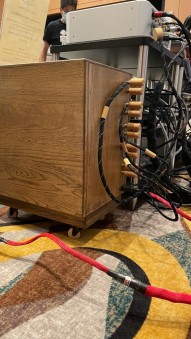 Eartha Silver. Detalied and stringent.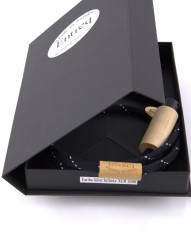 The Eartha Silver cable is almost as popular as the Eartha Apollo.
It is a pure silver cable treated with Infinity technology, featuring a cotton sleeve and wood connectors.
The Eartha Silver is designed to highlight the details in the midrange and treble while providing tighter low frequencies.
It is not considered neutral, but rather detailed and focused on bringing life and brightness to the music.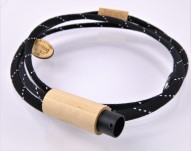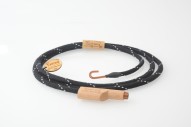 Eartha Discover. A very popular hybrid cable with good performance for the entry level boxes.