Welcome to Entreq.
Let us help you find the true
potential in your system.
For over two decades, spanning more than 22 years,
Entreq has been a trusted supplier to audiophiles and music lovers worldwide.
Our products can be found in the finest ultra-high-end systems as well as more common audio setups.

Throughout these years of industry leadership, we have continuously pioneered the development of cables and grounding products.
As a result, our competitors in grounding have now reached the level that we achieved a decade ago with our Silver Tellus and Olympus Tellus.

Our unwavering ambition is to maintain this competitive edge and consistently deliver the best and most cost-effective products to audio setups worldwide.

Unleash the Next Level of Performance with Max T.
Max T represents a significant evolution from Peak 4, aimed at enhancing the performance of both our older Tellus, Silver, and Olympus groundboxes, as well as our latest Olympus Tungsten series.
With Max T, we extend our commitment to our customers, offering them the opportunity to experience the full potential of their groundboxes, no matter their age.
Unlike most companies that require customers to replace their old products, Entreq takes a unique approach, ensuring that even our oldest models can benefit from the latest advancements.
It's our testament to caring for our loyal customers.

Max T also pairs exceptionally well with Everest and Peak 4, further enhancing their performance.
This is another testament to Entreq's commitment to our customers, providing them with the opportunity to upgrade their older models to today's performance level.
Upgrade to Max T and unlock a new level of performance in your audio system. Experience the difference that sets Entreq apart - a company that truly values and supports its loyal customers.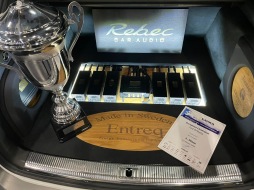 We want to congratulate Ted Ortberg for his first place win in the Car Hi-Fi
European Championship.

We are proud and happy that Ted chose Entreq as his partner to achieve the best and winning sound.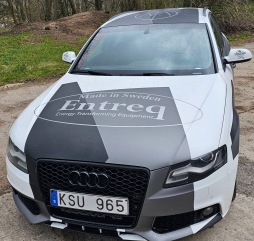 Yesterday. Today. Tomorrow.
Investing in Entreq's grounding system offers more than just today's benefits. It's a gateway to future-proofing your audio experience. With upgradable products and cutting-edge technology, Entreq assures you of the best return on investment. The impact on your audio journey is unmatched by any other choice.
Entreq groundboxes and Eartha cables have been on the market for almost two decades, and are now found in all kinds of audio systems, from budget setups to the finest ultra-high end systems in the world.


Moments from our daily life